Are You Doing Work You Love?
Does your work energize and fulfill you?
Are you using your unique gifts and talents?
Does your work feel like play?
There is a lot of talk these days about doing
work you love
. Why? Because what we do for a living should be an uplifting and fulfilling experience.
For many, the word "work" brings up images of toil and drudgery, dread, and feelings of entrapment. It is often seen as something you have to do, rather than something you want to do.
More Than A Paycheck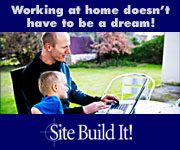 In reality, our work or career is meant to be our livelihood – something that produces joy, passion, and abundance in our lives. It should create a perpetual flow of energy that is both given and received each time we engage in it.
Ideally it should reflect the values and purposes in life that are intricately a part of who we are and what we stand for.
Making a major career change can be an intimidating process. It takes great courage, particularly if you will be striking out on your own, without the safety net of a traditional employer. Yet too often, we allow fear to keep us from creating the life we really want to live. We tend to be over-invested in the status quo, fearful to make a move, despite the fact that we feel miserable and defeated. It's easy to come up with reasons why we shouldn't venture out of our comfort zone, even when we know in our hearts it is an emotionally positive move.

Choosing work you love involves taking the time to explore and work with the emotional layers that keep us stuck. Understanding these layers can help us effectively move past barriers such as fear and bewilderment, and create enthusiasm and confidence that will propel us toward a more fulfilling career experience.
If you are interested in exploring the limiting beliefs that prevent you from creating positive change in your career, be sure to check out the career worksheets and personal development articles sections of this website!
Leave Work You Love

and Visit

Is Work Draining You?
Success Mistakes
Steps to Success
Clarifying Personal Values
Positive Change Tools for Success